Jul
27 2011
St. John Colony
The farm is very near an area called St. John Colony.  I'd seen the signs when we first bought the farm but didn't really know what the story was until we stopped at the historical marker across from the cemetery.  The text reads:
SAINT JOHN COLONY

This community began in the early 1870s when a group of freedmen and their families, led by Rev. John Henry Winn, relocated here from Webberville (approx 20 mi. North).  The original fourteen families purchased about 2000 acres of land to establish a town and family farms.  Originally named Winn's Colony in honor of John H. Winn, the community name was changed to Saint John Colony after Winn organized Saint John Missionary Baptist Church in 1873.

The community grew steadily and at its peak included homes of about 100 families, farms, stores, a school, cotton gin and grist mill.  A post office, under the name Machiesville, opened in 1890 with Lewis Machey as postmaster.  Churches, in addition to Satin John Missionary Baptist, included Zion Union Missionary Baptist and Landmark Missionary Baptist.  the boundaries of the colony extended into Bastrop County.

The post office was closed in the 1920s and the school was consolidated with Lockhart shcools in 1966.  The churhces remain actrive, and the community graveyard known as SAint John Cemetery or Zion Cemetery contains the graves of many of the area's pioneers.  Descendants of some of the founding families still reside in Saint John Colony.
The St. John Zion Union Baptist Church has certainly seen better days.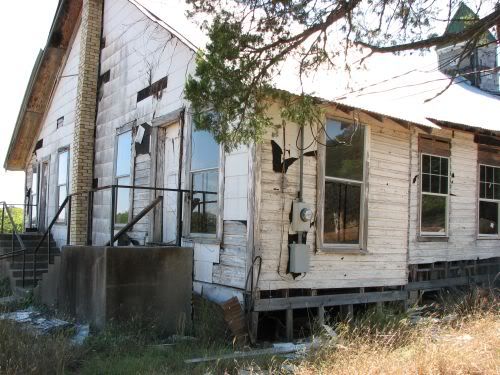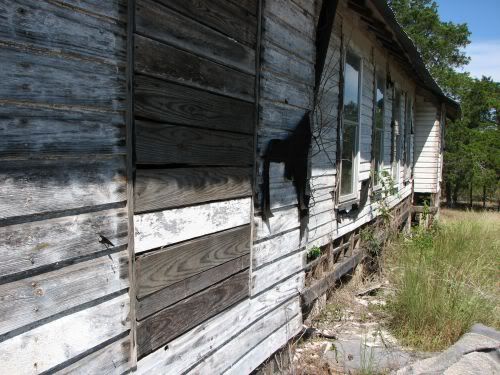 On the other side of a goat farm from the church is the cemetery, complete with hand painted sign.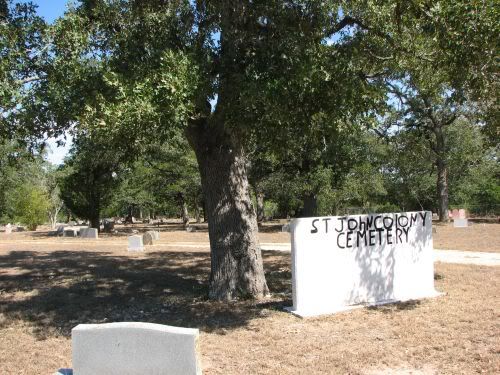 It's a neat little community and I'm eager to learn more about it.  There are several other churches one of which has carved marble tablets with additional local history.  I've not had a chance to transcribe it all because it's worn and hard to read, but it's on my list!
---